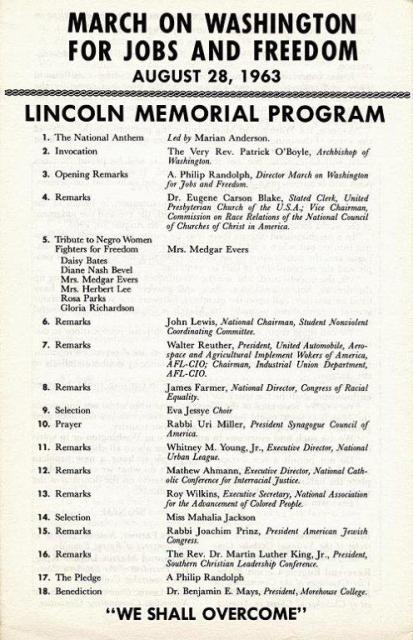 The pacifist project for which Rustin is
     most well-known is the 1963 March on
     Washington, which he organized largely
     under his own direction, although officially
     he reported to A. Phillip Randolph. Three
     weeks before the scheduled date of the
     March, Southern Dixiecrat Senator Strom
     Thurmond denounced Rustin from the
     floor of the Senate by declaring that the
     leader of the March was a sexual pervert.
     By this time Rustin had convinced the
     supporters of the March that he could
     accomplish it. As a result, Rustin managed
     to keep his job and carry the March
     through to its triumphant completion. 
     Permission from the Estate of Bayard
     Rustin